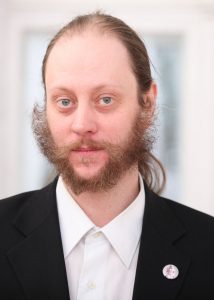 Originally from Winnipeg Canada, now based in Berlin, Lee is most known for being part of the famous improv duo CRUMBS.
Lee White has been performing and teaching improv (almost) all his life. Touring with shows and workshops all over Europe, Asia and North America, for over 19 years, his unique philosophy of improv has made him welcomed everywhere he goes.
Aside from CRUMBS, Lee has been involved in the invention/development of several new shows/formats such as Knowledge and Punishment,  Clever: The Live Comedy Ga
me Show, Your 15 minutes of fame, 'Paradigm' with Joe Bill, The Lorilees with Inbal Lori, and Winnipeg's infamous Dungeons and Dragons Improv Show.
Lee has performed in countless plays and independent films, television, as well stand up comedy, all over this planet.